Tying a scarf around your neck is a real art that would be nice to master any woman. Not everyone knows how to tie a scarf around the neck, but with it you can change your style and make it feminine or relaxed. To vary the images, you can buy several scarves in different sizes and colors of different fabrics. Then you will see an amazing array of styles that will introduce you to an elegant lady or a fashionable rebel who knows how to emphasize her personality.
To decorate the neck, it is better to choose either a beautiful silk or a medium-sized chiffon scarf about fifty to fifty centimeters, so that the tips do not reach much deeper than the neckline. For the summer lighter fabrics and frivolous colors are suitable for autumn and winter you can make accessories in fine colors stop. Simple dark cloths with strict or subtle prints are suitable for the office. A cage, a floral print, ethnic prints – the choice of young girls for summer and everyday life.
How to tie a scarf around the neck: French knot
For this style, both small and medium sized scarves are suitable. Fold it diagonally, then turn it into a ribbon and hide a corner. "Embrace" the neck from the front, cross the scarf at the back, then pull the tips forward and tie them to form a knot at the side.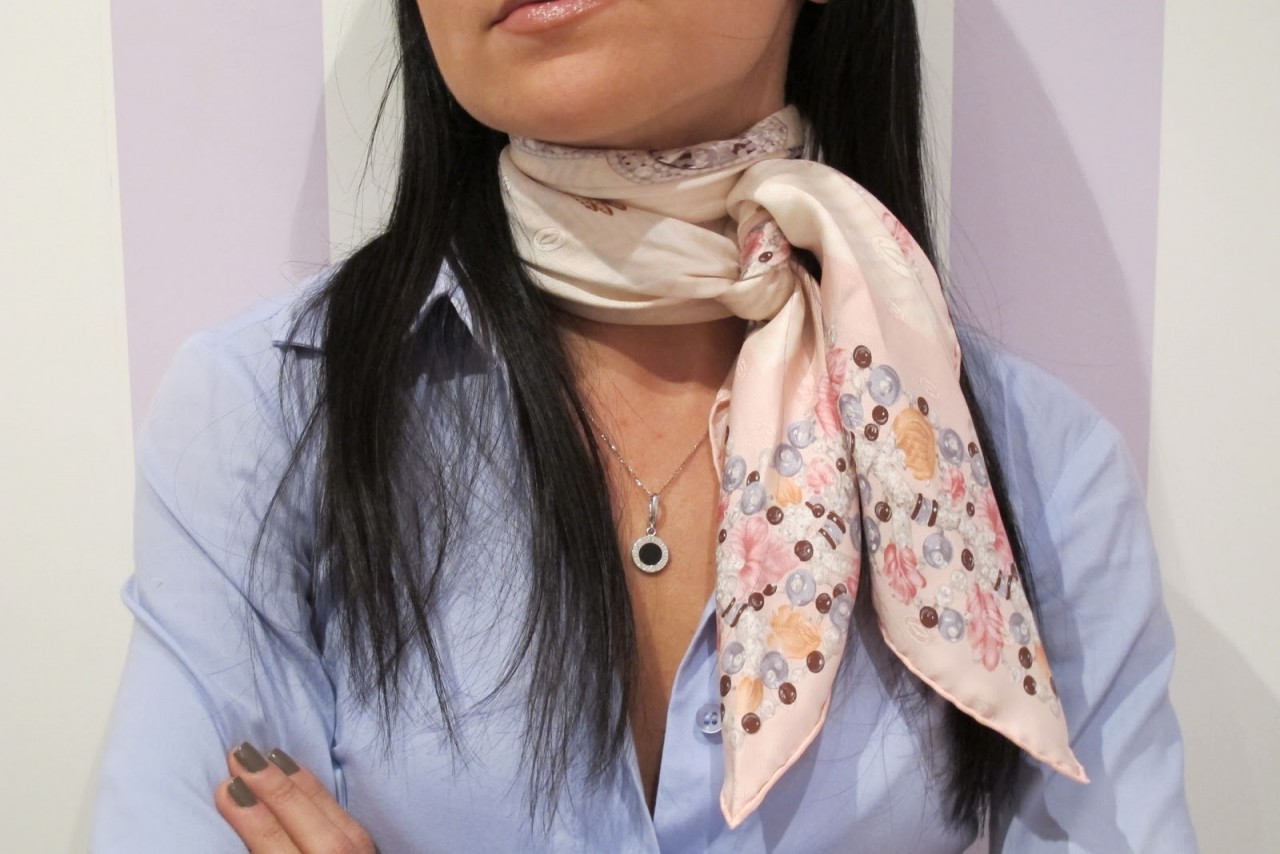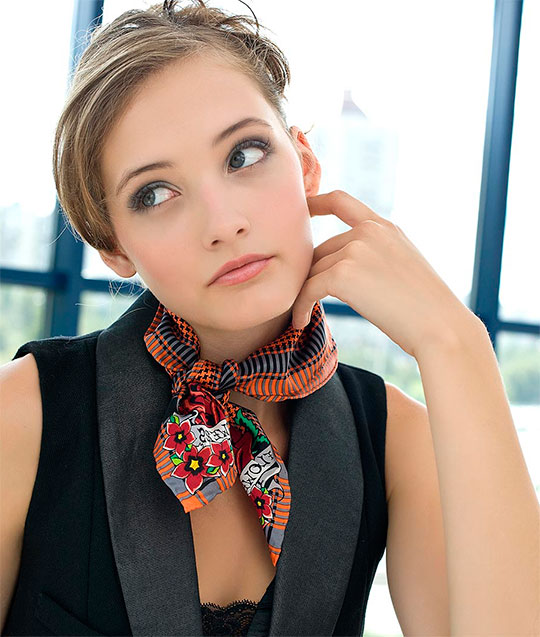 If the scarf is made of thick fabric, tie it looser, if it is thin you can tie it tighter. In the first case, such a tight-fitting scarf can be worn for women with a thin, elegant neck. A brightly colored scarf tied to the side creates a subtle sound in the 1950's retro style.
Low knot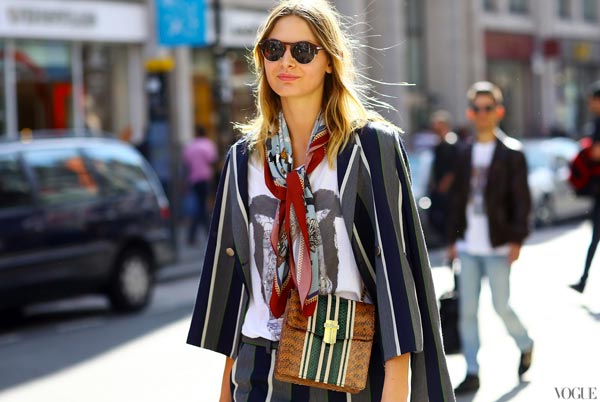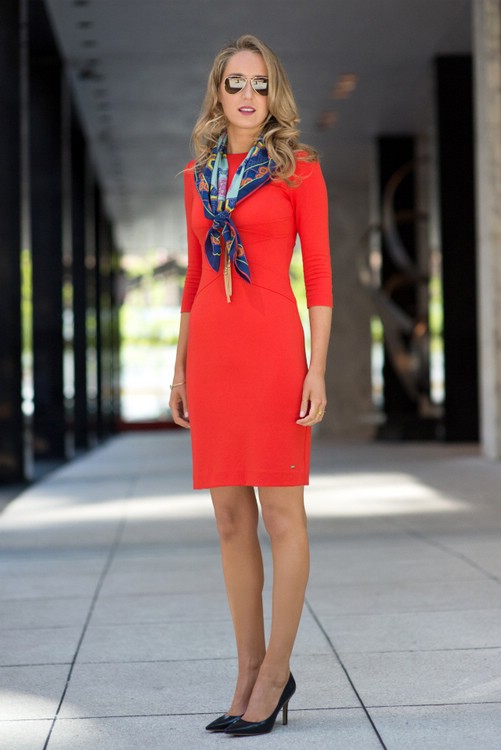 For this method you need a large scarf of about 70 to 80 centimeters on one side. Fold it diagonally, hide the corner, make a narrow band. Swirl around the neck, cross, release the tips forward and tie the knot at chest level. The tips can go even deeper. This method of tying a scarf around the neck adorns minimalist outfits with a tightly closed neck. With a turtleneck or a pullover, it's easy to wear a white shirt to create a laconic office style. If the dress code allows it or you dress for an exit, you can attach beads or pendants between the knot and the neck
Triangle for all occasions
One of the easiest and most popular ways for young people is a scarf in the shape of a triangle that covers the neckline. Take a scarf, fold it diagonally, wrap the tips around your neck, cross it and let it out. If the scarf is small, you can tie a knot and hide it under a triangle on the neck. When he is tall, the tips can be laid out on the chest. The second option is suitable for a more relaxed style.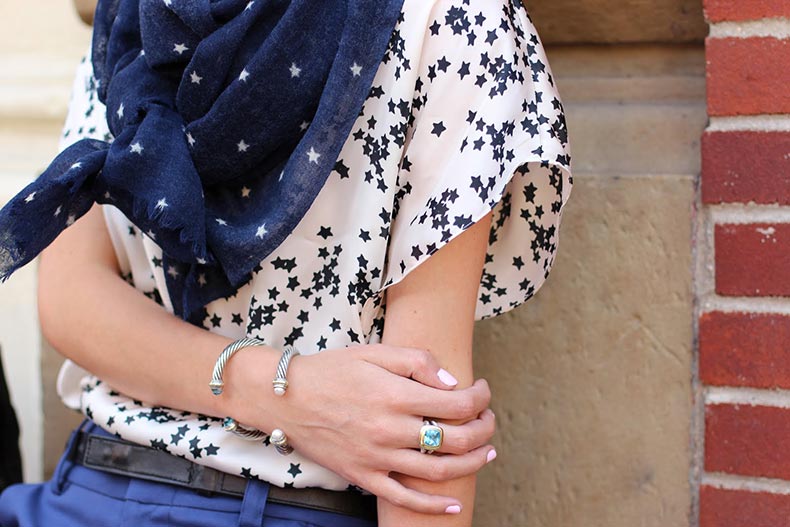 You can wear such a scarf with almost everything. In summer you can tie it to a T-shirt or T-shirt by choosing a lightweight material and combining it with short jeans, Doc Martens boots and cowboy-style ankle boots. A thick silk scarf and a woolen accessory are perfect for closing your neck in a V-neck jacket or jacket during the cold season. The understated color of the scarf allows you to decorate it with an office business suit – it can be worn on a shirt as well as on a T-shirt or a turtleneck sweater.
Business style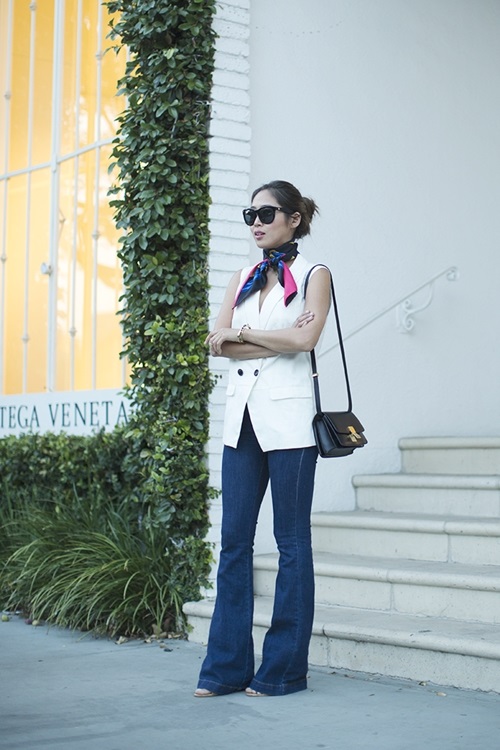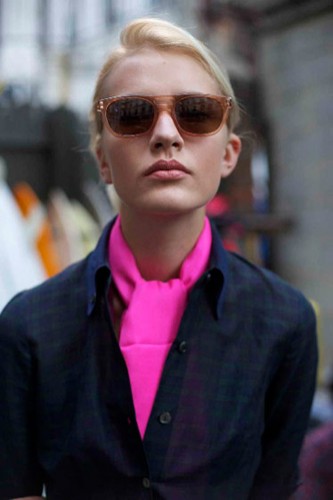 This method is used to decorate strict sets, and the scarf can be very bright – this will not allow it to disturb the harmony of the laconic image of a true professional. Take a small silk scarf with juicy colors (red, blue, green) and fold it into a flat ribbon. Wrap around the neck from the front, carefully cross, but do not crumple, let go forward, then gently fix, but do not tie, but fold. You should get a stylish, elegant tie, a regular rectangle that extends from the neck. Hide the ends under a shirt or jacket.
With a ring or a brooch
With an extra accessory you can decorate the neck with a scarf – with rings or brooches, which not only fasten the fabric in the right place, but also give the style a twist.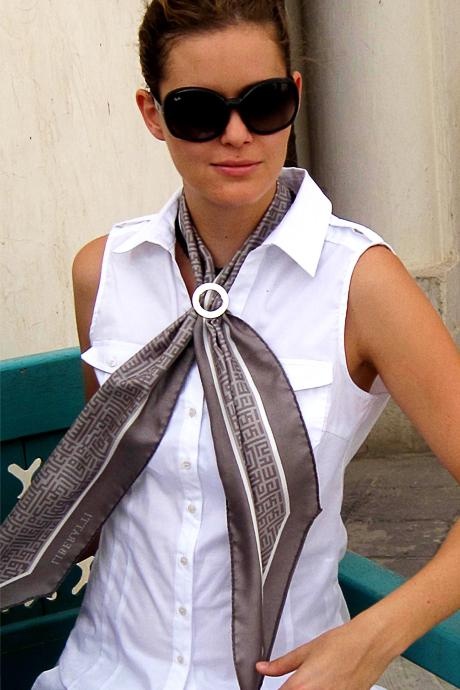 Take a medium-sized silk or woolen scarf with a light print. Fold it diagonally, put it traditionally with the corner back on the shoulders, fold the tips on the chest. Attach the ends with a decorative needle or brooch in the middle. You can also take the ring and pass both ends, releasing the fabric in a loop.
Such a scarf adorns any turtle neck pullover, T-shirt or sweater with a sleek design.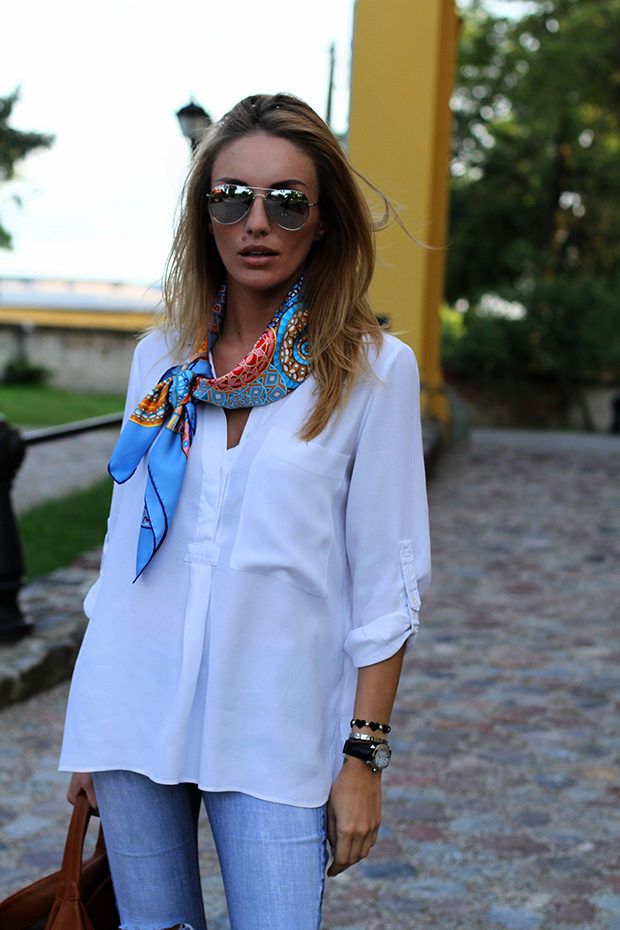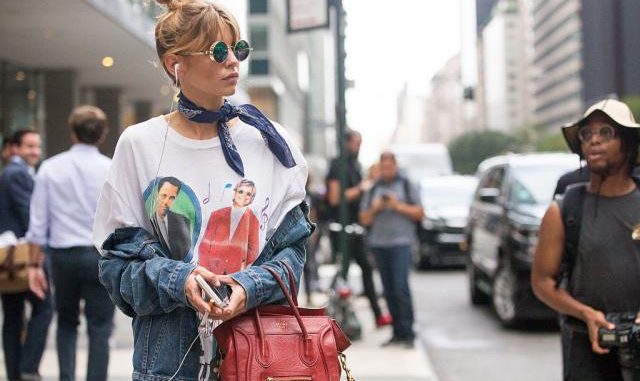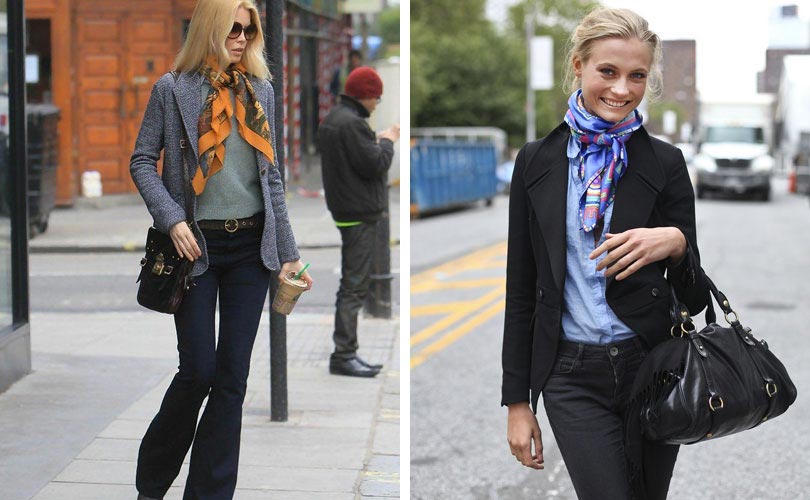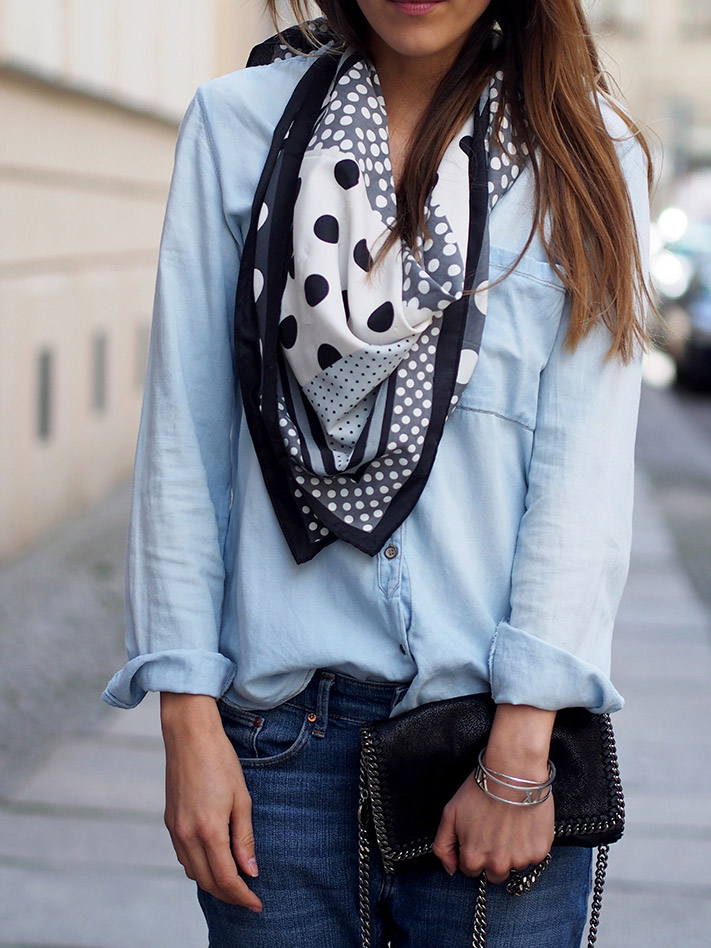 OLYMPUS DIGITAL CAMERA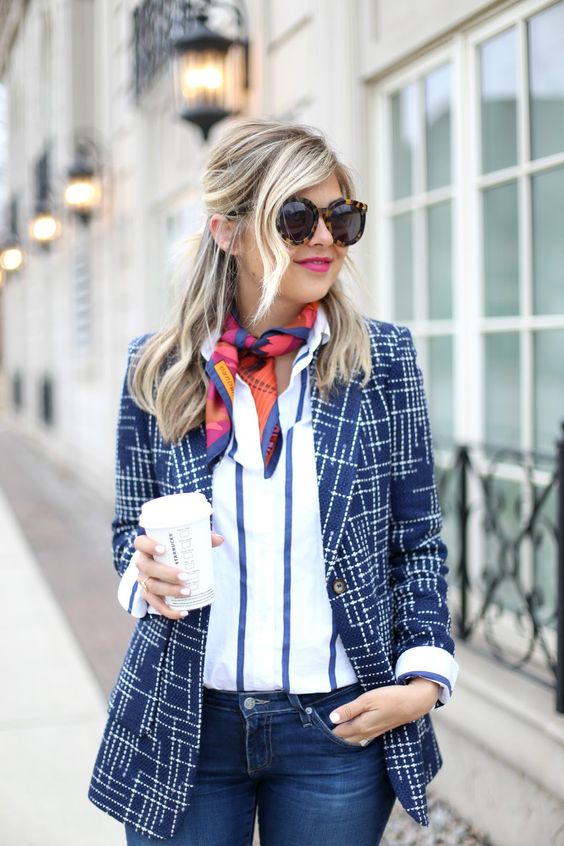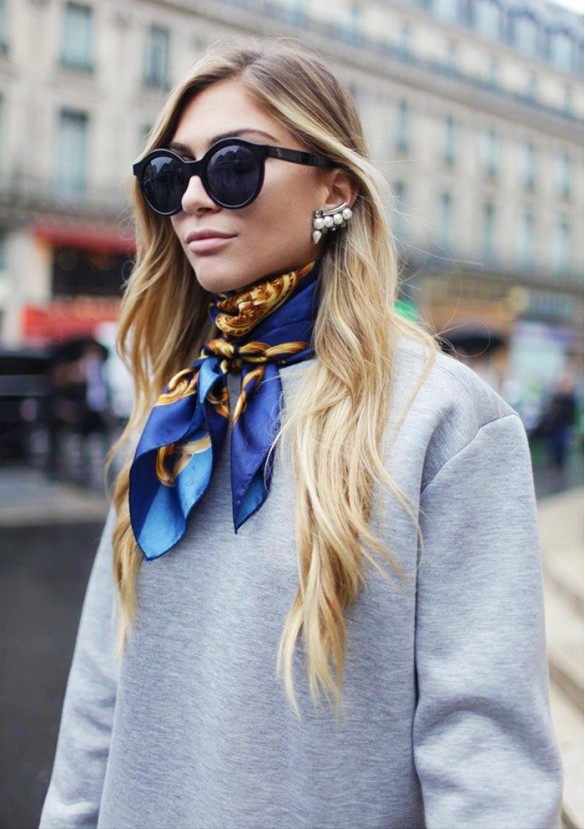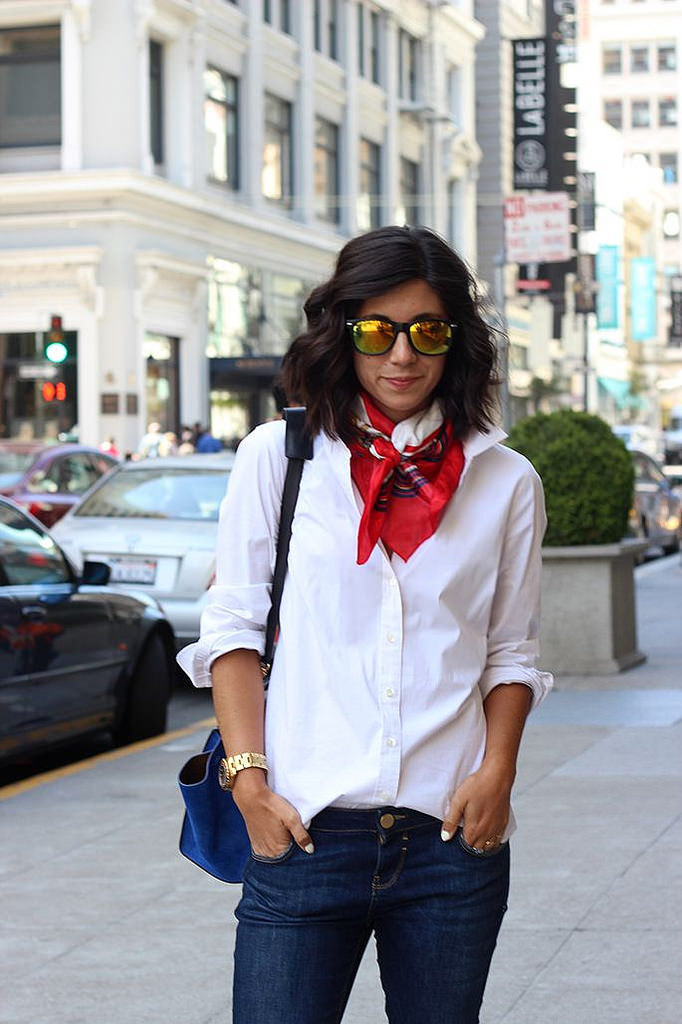 source
Related posts